Automotive
Switch and Module Solutions
Switches for Automotive Applications
Automotive companies worldwide have come to rely upon C&K's reliable, high-performance, high-quality switches to power their innovative applications and designs. Features such as tight product tolerances, haptic-on-demand, acoustical adaptation, environmental & process sealing and mechanical or electrical interface integration are the core values of automotive switching – and C&K is known for successfully delivering these to customers for more than 30 years.
C&K's automotive switch portfolio includes four key areas: Interior Controls, including middle consoles and steering, seat or overhead controls; Access Management, covering keyfobs, latches and handles; Powertrain and Wire Functions, which include electronic parking brakes and gear or park shifters; and Interior Detection, including sun visor, glove box and seat belt switches.
The company's history of reliability and unmatched custom design capabilities make C&K the only choice for switches that can both withstand the harsh environment that modern vehicles represent and provide a strong foundation for design success.
Certifications for the automotive industry:
Dole, France
Huizhou, China
Hung Yen, Vietnam
Featured Posts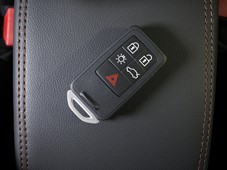 Featured
As we explored previously, the modern car door handle requires sophisticated switch technology that empowers automotive designers to feel confident th... >>>