Transportation & Off-Road Vehicles Switches
Transportation & Off-Road Vehicles
Switch and Module Solutions
Switches for Transportation Applications & Off-Road Vehicles Applications
There are few industries both as diverse and complex as transportation. From the heavy equipment used to build our cities and maintain our infrastructure, to the airplanes we board to travel to the latest vacation destination and the personal off-road vehicles we use for play – they all need a variety of switches and solutions in order to work properly.
One of the common denominators throughout the entire industry is that the switches, buttons and levers that power the vehicles simply need to work. Every single time. That's where C&K comes in. Our reliable, high-quality and high-performance switches have helped vehicle engineers tackle whatever design problem was facing them.
Regardless of whether you're building for the agriculture, aviation, construction, material handling, passenger transportation, sport & recreation or truck industry, C&K's wide-ranging switch portfolio, including pushbuttons, tactiles, keyswitches, toggles, snap-acting and rocker switches – along with our unmatched custom design capabilities – make sure you have the right switch for the job. 
Certifications for the transportation industry:
Dole, France
Huizhou, China
Hung Yen, Vietnam
Featured Posts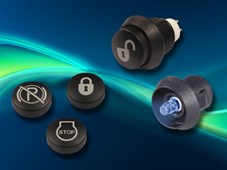 Featured
Rugged, backlit APB Series pushbutton switches feature independent LED illumination >>>